Apostille vs Factom
https://bitcointalk.org/index.php?topic=1672157.msg16822056#msg16822056
Factom makes a hash of a doc that goes through multiple levels and processes before having its proof-of-existence stamped in a block on the blockchain. It's good for proving that a certain document or data set existed at a certain time.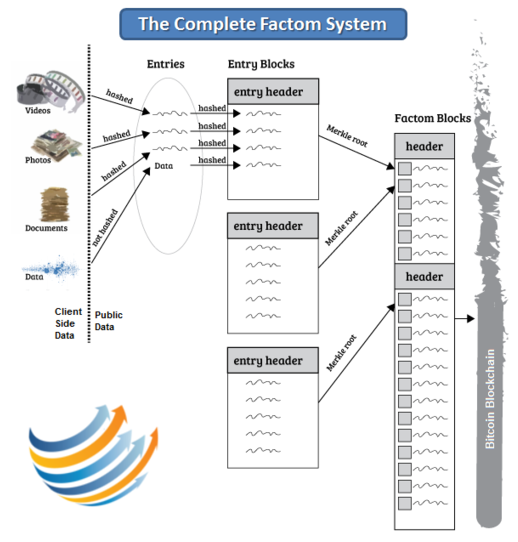 NEM's Apostille has a document's fingerprint
directly
stamped in a block, which is good for proving a document existed a certain time
and
Apostille gives a file a private key that makes a dedicated HD colored account that receives the file's fingerprint. That dedicated HD colored account that can now be jointly owned, transferred to other owners, can be updated and tracked, can have messages or customizable assets sent to it, can send out messages or assets, can be branded from a unique domain name purchased in the NEM blockchain. The result is NEM's Apostille creates a dynamic, flexible and updatable system for anchoring data directly in a blockchain.
https://bitcointalk.org/index.php?topic=1672157.msg16801742#msg16801742
Considering that Factom is still an old-fashioned 1.0 project that imo disregards their factoid investors (they don't even have a normal wallet and treat their investors like shit imo) and they have like a team of 30-40 people offering their service to businesses for money, whereas these businesses can use a SIMPLE, ELEGANT, PERFECT AMAZING REVOLUTIONAIRY HOLISTIC solution like NEM Apostille much cheaper, much easier, I think in a perfectly just world Factom investors would stop supporting their project, jump on the NEM bandwagon instead and approach all partners of Factom and offer them NEM Apostille. NEM has heart for the blockchain revolution. Reading the WP it's like reading the invention of the internet and it's a perfect example and application of what NEM is actually capable of doing.
Watching blockchain presentations from Factom and other projects usually it's usually like boring "blockchain blablabla", talking about concepts and the future, but with NEM Apostille the future is NOW, and I seriously think you would have no problems at all gaining partnerships when you actually go to conferences and illustrate to them the power of your project. It's a helluva lot simpler, more powerfull, easier, elegant, cheaper, well structured and thought out than any other notarization blockchain project out there! Full flexibilty when it comes to blockchain notarization in a simple and elegant manner with Namespaces, Mosaics, Multi-Sig, adaptable levies etc. etc. etc. I hope this project gets the attention and adoption it deserves in the mainstream!
HD colored account
https://bitcointalk.org/index.php?topic=654845.msg16829743#msg16829743
It is something new, not ever created anywhere else except on NEM.
Are you familiar with the idea of colored coins? That is when we take a Satoshi on Bitcoin and tag it with a value that is external to BTC, so that Satoshi can represent anything and be passed around the blockchain.
A colored account is where we tag an account in NEM with a value that is external to the NEM Blockchain, and now we pass control of that account around the blockchain, but we also send messages/assets both to and from that account, can even use it to make an asset or have its own domain name on NEM, or make it conjointly owned.
Basically in colored coins we "color" a non-mutable thing and pass it around. In NEM, we color and account that is capable of being its own little factory and in turn doing lots and lots of things, even making its own little additional notarizations, assets, or messages.